Home
Founded in 1954, Mock•Roos provides full-service consulting engineering and surveying services to South Florida municipalities, special districts, governmental agencies, and select private sector clients.
Kenneth Mock, a Professional Engineer and Professional Surveyor, and Edward Roos, a Professional Surveyor, established Mock•Roos in Lake Worth, Florida, and moved the office to West Palm Beach in 1957, where the company is still based.
Our founders championed professional excellence and an enthusiastic commitment to provide the highest quality service and deliverables to their clients. Their ideals were rooted in a shared effort to improve the built environment of the community in which they lived.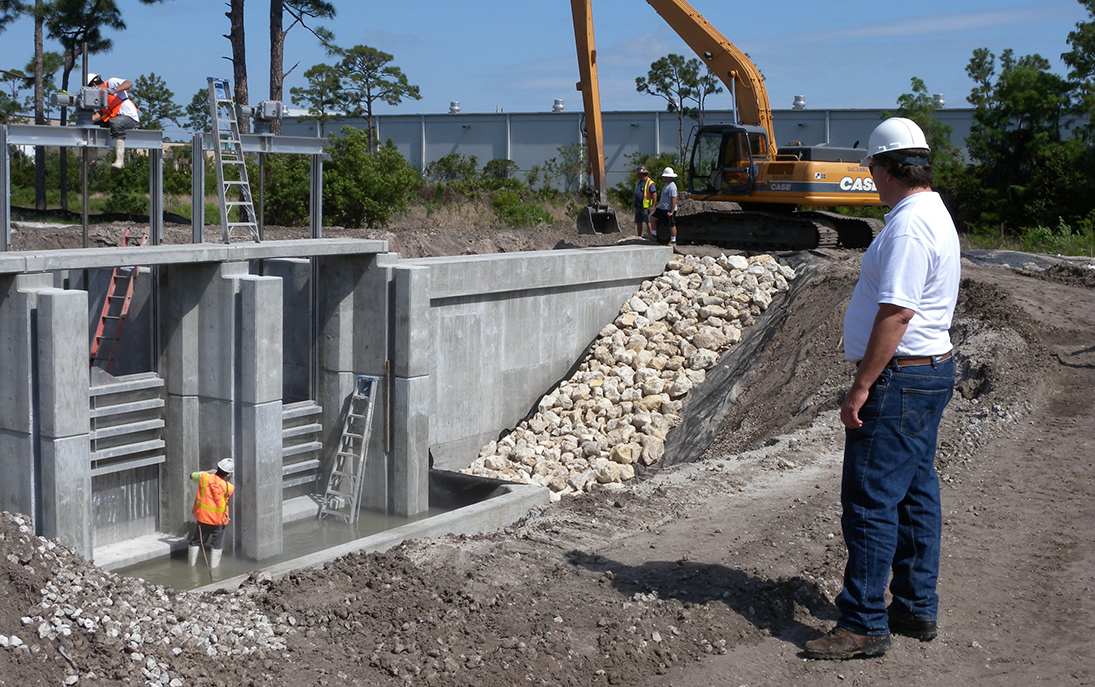 Today, we are proud to carry forward that commitment to excellence and innovation while providing solutions for the needs of all our clients. This long-standing tradition of service with integrity has made Mock•Roos one of the premier consulting firms in South Florida.
We continue to be a very stable and innovative company, with an excellent staff, high rate of employee retention, and a purposeful program to incorporate new, talented professionals ready to make a commitment to our team. We are currently staffed with 29 people (including 14 licensed Professional Engineers), who all work in the same office which allows us to easily and quickly collaborate with each other and to facilitate our excellent client service.